About Us
Joroto specializes in designing and selling sports and fitness products. We put integerity and quality in the first place, pay attention to product quality, and provide customers with uniquely designed fitness products. 
 JOROTO enjoys global reputation and is the industry model of advanced fitness equipment. These masterpieces produced from JOROTO sports factory achieve their value not only from the most environmental raw materials and the most exquisite technologies of the world but from the unique designs of their own which embody the special brand style of JOROTO. JOROTO is good at drawing inspiration from details of sports and always tries to make every piece of its equipment the fittest for sports activities, so JOROTO can bring you the most comfortable experience of running!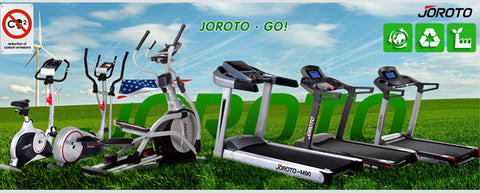 In JOROTO, we contribute to the researches on fitness equipment with the highest quality and confirming with ergonomics. Every product of JOROTO has experienced over a hundred times of technological innovation, over a thousand times of procedures, over ten thousand times of destructive tests. Only the products produced in this way deserve your possession and bring you comfortable sports experience.
Once you've got your own JOROTO equipment, the rhyme and harmony contained in it will become a part of your body. Your JOROTO and your precious moments of life will become a part of our brand.
The ingenuity of this Noisy World, Most Comfortable Experience of Running! 

Over the past years, we've been taking heritage and innovation as our spirit, technology and quality as our pursuit, in an effort to give an accurate explanation to sports aesthetics.
Presently, JOROTO has become a large dedicated supplier of sports fitness equipment in the U.S., with subsidiaries in US, UK, France, Italy, Australia and other places around the world.
In 2014, JOROTO officially entered into Mainland China with elaborate products and international health concepts to share with Chinese metropolitan elites and share healthy life with average Chinese people.
Management System
(1) Standardized operation and management system
JOROTO has established standardized and efficient management and operation mode by systematic control in brand image, franchise system which provides strong driving power and a replicable successful model for the brand.
(2) Perfect after-sale service system
The excellent after-sale service system of JOROTO has virtually improved the brand image. Brand awareness and reputation has gained praise from the market.
(3) Training of comprehensive system
JOROTO makes it an all-round systematic training to the mentality, skills, ability of the staff and helps them explore their potential and passion.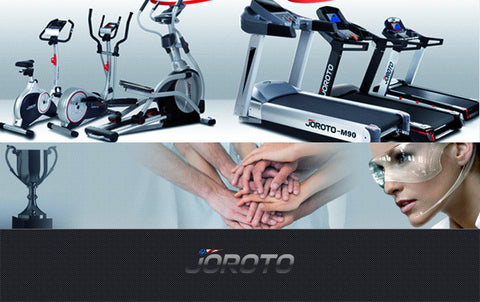 Products Quality
(1) Quality assurance
All the products of JOROTO are produced strictly complying with international production standards which ensures the high quality of products, as a result, JOROTO can obtain the trust from clients of the world.

(2) Flexible combination
JOROTO has rich number of products to meet the needs of different clients by operator schema of single category operation or combined categories operation. In this way, our dealers can get more choices to maximize the efficiency of store terminals roundly, efficiently, quickly to optimize resources and maximize the profit.


(3) Differentiated R&D
In order to avoid homogeneous competition, JOROTO insists in making differentiated marketing from product development to selling point extraction and other aspects. Making sure that we are always a step ahead of others, we can win by a highly competitive price.
US Warehouse & Fast Delivery
Our 2  US warehouses are respectively located at:
11833 Cutten Rd #100, Houston,TX   Zip:770661175 E Francis St.Ontario, CA   Zip: 91761
All customer orders placed on https://jorotofitness.com will be shipped from these 2 warehouses.
Lisense & Certificate
| | |
| --- | --- |
| US Business Lisense | Brand Ownership Certificate |
|   | |